up previous home next rickdotnerdsdotnet
---
1974 Alfa Romeo 2000 Spider Veloce
I sold my '73 Alfa Spider in late 1988.  I have been quietly poking around for another one since that time.  I found this car on eBay on a Sunday late in March.  It was described as a low-mileage, all original car.  After reviewing the photographs at some length, and talking to the listing agent, I called a friend and asked if he could go look at the car for me.  He called back three days later (Thursday afternoon) and simply said "Buy it!"  I thought about my offer for about five minutes, called the listing agent and offered slightly more than the reserve.  It was accepted. 
<![if !vml]>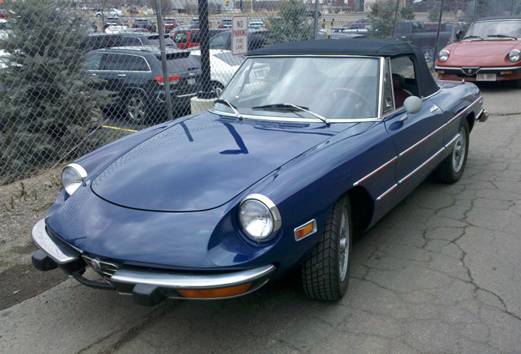 <![endif]> <![if !vml]>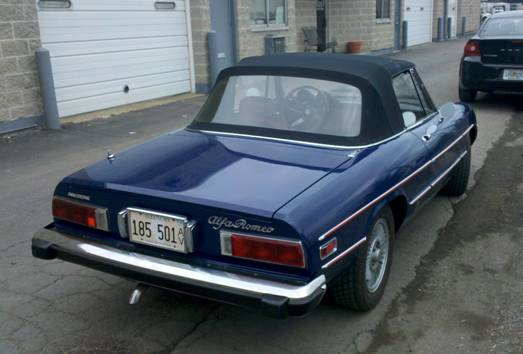 <![endif]>
At on Saturday, I was on a plane to Chicago.  When I got to the shop of the listing agent, any lingering doubts I might have had about buying the car sight unseen evaporated about 3 seconds after I laid eyes on the car.  The car was sitting up on the hoist, and I spent about twenty minutes underneath.  The only rust I found on the undercarriage was on the exhaust system.  The car was then lowered to the ground, and I spent another twenty minutes going over it. 
Then I took the car for a five-mile drive.  I had forgotten what a blast it is to drive.  I had also forgotten how small the car is, too.  After lunch, the owner and I exchanged paperwork.  With our business complete, the (now former) owner left.  I spent another forty minutes chatting with the shop owner, after which I returned to O'Hare field and flew back to DC. 
<![if !vml]>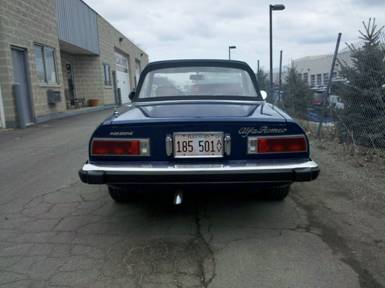 <![endif]> <![if !vml]>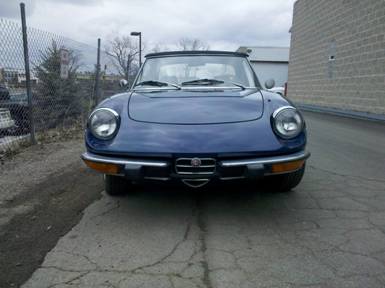 <![endif]>
<![if !vml]>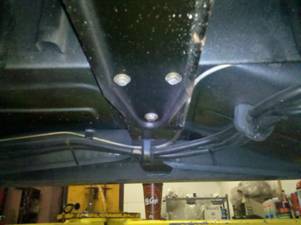 <![endif]> <![if !vml]>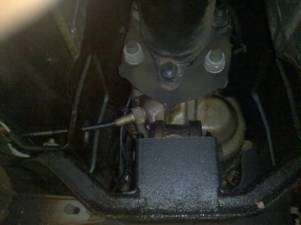 <![endif]> <![if !vml]>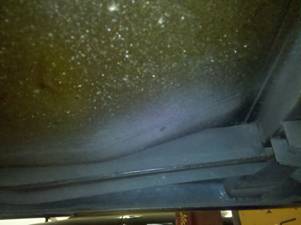 <![endif]>
Above, several views of the undercarriage.  Below, the trunk, engine compartment, and the odometer.
<![if !vml]>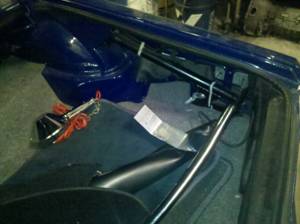 <![endif]> <![if !vml]>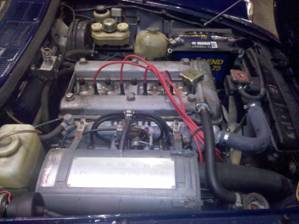 <![endif]> <![if !vml]>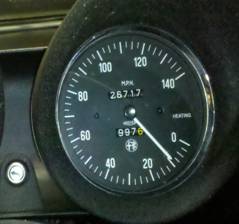 <![endif]>
<![if !vml]>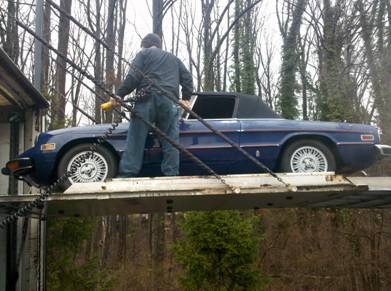 <![endif]> <![if !vml]>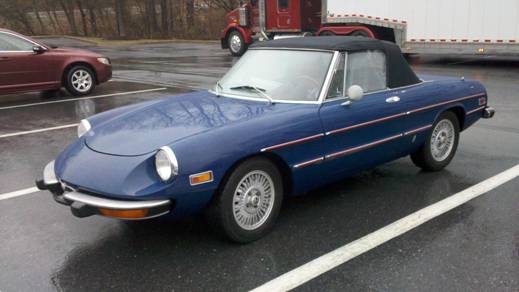 <![endif]>
Coming off the truck, and on the ground in Maryland.
I learned that I am the third owner of the car.  The original owner (his name was David) purchased the car in suburban San Francisco in early 1976.  He used the car regularly but sparingly.  One of the service receipts that sticks in my mind is dated October of 1988, and shows 20,000 miles.  David moved to the Chicago area in the early 2000s.  The second owner (his name is Ed) purchased the car out of David's estate in 2004.  Ed's wife didn't like the car, and he consequently only put 1,200 miles on the car in five years.  He decided to put the car up for sale, and that's when I came along.  If you go look at the posting for my 1973 Alfa, you will notice that except for the road wheels and the rub strips on the body, it is identical to the car I owned thirty years ago. 
Several friends were after me to just drive the car home from Chicago.  The two strongest reasons were the eleven-year-old tires, and (most important) I did not know how messy the roads were between Chicago and Maryland.  I made arrangements to have the car trucked east.  It arrived one week later.  Now the fun begins.  And yes, you can go home again…
---