---
The Wish List
We all have a list of cars we would like to own sitting in the back of our minds.  Some of these are extremely expensive.  Most of these are wishful thinking. 
Here are a few cars that I would like to own (in no particular order):
1940 Packard Darrin convertible sedan
<![if !vml]>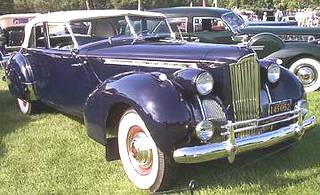 <![endif]>
I think that Darrins are really sexy cars.  And this one comes with a convertible top and four doors.  There were either nine or twelve built, and only in 1940. 
1930 Packard 734 Speedster
I don't care which body style.  This is another really scarce Packard.  This one is even more expensive…if you can find a buyer willing to sell.  I am acquainted with two people who have Speedsters.  I'm not holding my breath.
1910s Stutz Bearcat or Mercer Raceabout
<![if !vml]>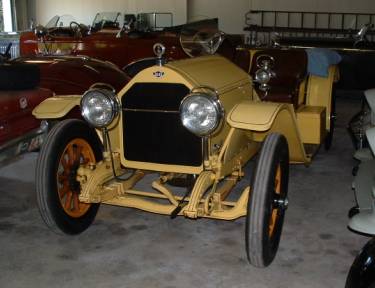 <![endif]> <![if !vml]>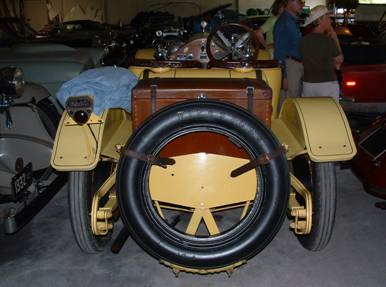 <![endif]>
Above is a 1912 Stutz Bearcat, below is a 1913 Mercer Raceabout.
<![if !vml]>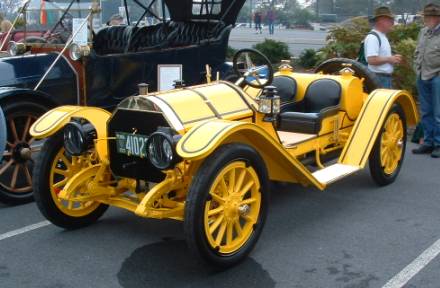 <![endif]>
These are the first "sports cars".  There are a handful still in existence.  A Stutz Bearcat sold in 2002 at auction for something above $800,000.00.  A Mercer Raceabout sold in 2004 for just over $1 million.
1930-40 Cadillac Sixteen
<![if !vml]>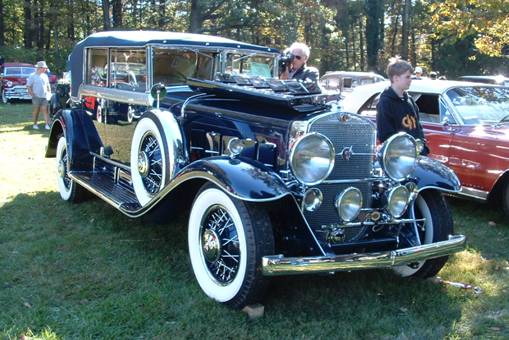 <![endif]>
Imagine: Sixteen cylinders.  These are incredibly smooth-running cars, with gobs of horsepower and torque.
1929-38 Duesenberg Model J/SJ
<![if !vml]>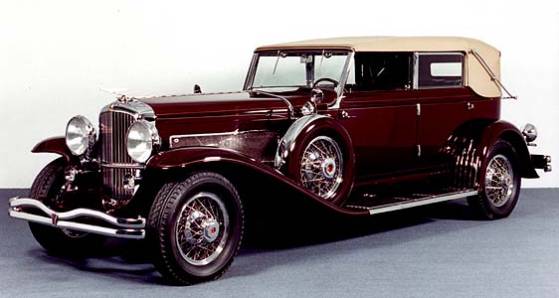 <![endif]>
There were 481 Model J and SJ Duesies built between 1929 and 1938.  A very high percentage survives to this day.  This was an incredibly advanced car for its time.  The engine was a DOHC, four-valve per cylinder 420 cubic inch straight eight that put out over 250 horsepower (compare this to a Lincoln V-12, which put out 150 hp).  Duesenberg was the first manufacturer to equip their cars with four-wheel hydraulic brakes.  In 1929, the chassis cost $8,500.00.  Then you had to commission a body.  The minimum price of entry today is at least $300k. 
1915-19 Packard Six or Twin-Six Touring
<![if !vml]>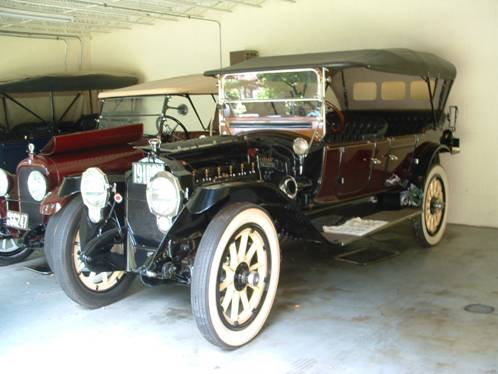 <![endif]>
At one point a friend noticed that as time passed, I was buying earlier and earlier cars.  I said that he was absolutely right.  He then asked; "What's next?"  I smiled and said; "Brass."
This is the brass car I want.  It's big.  It's impressive.  It's too tall to go in my garage with the top and windshield up.  It doesn't go very fast (actually, I'm wrong, the car will do 50).  Who knows where you find parts.  Who cares.  I want one anyway.
1955-57 Ford Thunderbird
I don't get through the doors very gracefully when either of the tops are up, but I don't care.  It's a neat looking car, and you can even get parts...
1969 Continental Mark III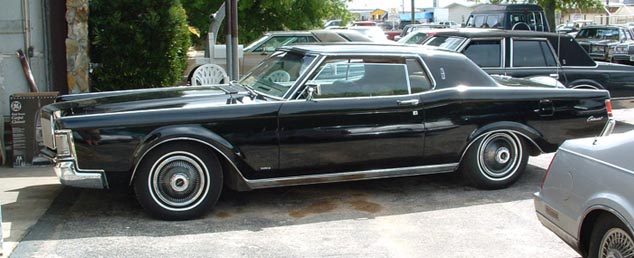 I owned one of these for several years in the Eighties.  These are wonderful highway cars.  One of the really rare options on these cars was the vinyl roof delete option.  Ford didn't make this option well known, because it required hand-finishing of several seams in the roof sheet metal.  The car looks really spiffy without the vinyl roof.  I have seen four in my lifetime.  And I know where two of them are...
1968-70 Jaguar XK-E roadster
<![if !vml]>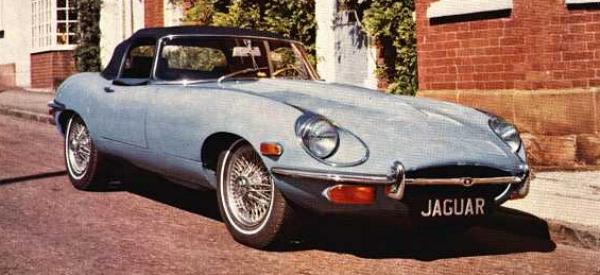 <![endif]>
I think that this is one of the sexiest cars ever built.  Anywhere.  Unfortunately, Jaguars don't have a wonderful reputation for reliability.  I don't get through the doors on this one gracefully, either.
A friend has one that he wants to sell.  He let me drive it.  That was probably a mistake...
1960s Ferrari 275/330 GTS
These are "sell everything and still go looking for money" cars.
<![if !vml]>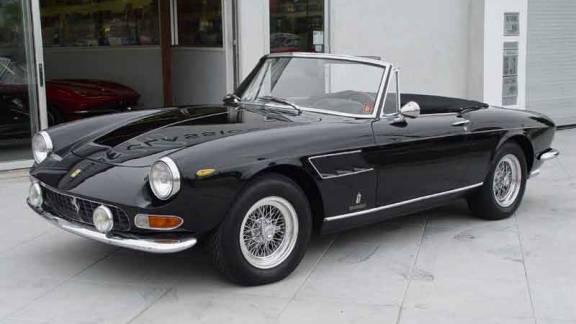 <![endif]>
The car pictured above is a 1964 275 GTS.  The car below is a 1967 330 GTS. 
<![if !vml]>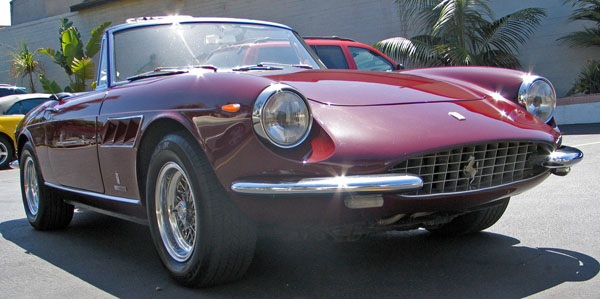 <![endif]>
1967 Ferrari 365 Spyder California
<![if !vml]>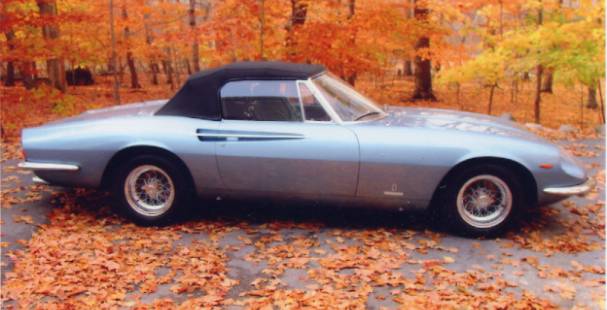 <![endif]>
Ferrari built fourteen of these.  I have only seen one.
1932 Lincoln KB LeBaron convertible roadster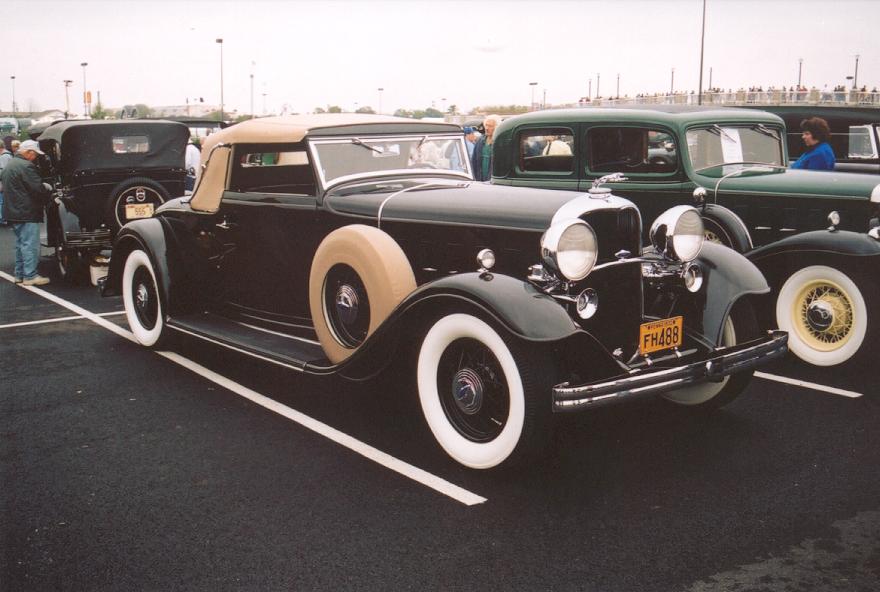 In my opinion, this is one of the most beautiful Lincolns ever built (I already own one of the others). I also like the Dietrich convertible sedans. 
1936-37 Cord 810/812
<![if !vml]>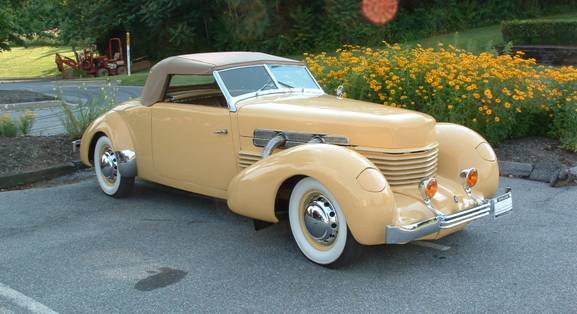 <![endif]>
This was an incredible car in 1936, and it still is.  I would like to own one of these, but I don't think I ever will. The pre-selector gearbox can be rather cranky.  And I think I like the car better without the external exhaust. 
1956-57 BMW type 507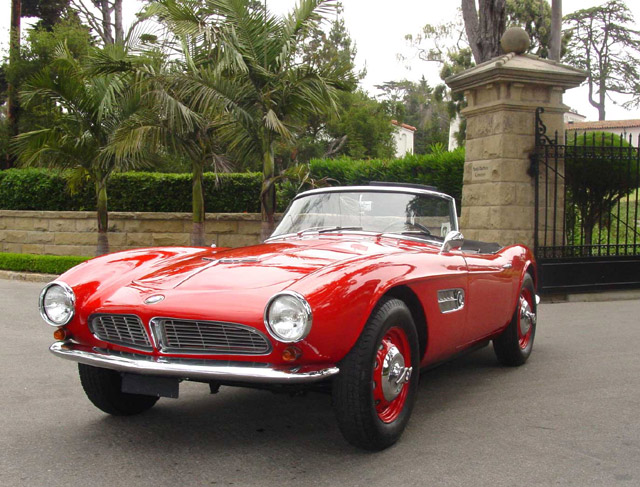 This is a really sexy grand touring car, powered by a V-8.  Count Albrecht Goertz designed the 507 for BMW.
1960-66 Aston Martin DB4/5/6 drophead/Volante
<![if !vml]>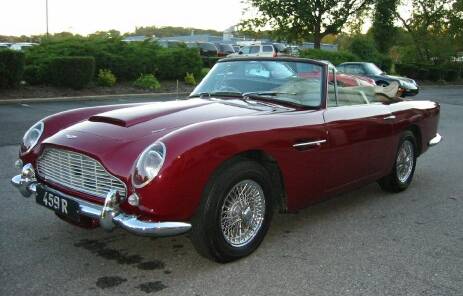 <![endif]>
You think Jaguars are cranky and expensive to fix?  Aston Martins make the E-Type look like a Ford by comparison.  It was, however, good enough for James Bond.  Oh, and they are rather scarce too.  Aston Martin only built a handful of dropheads every year.  The car pictured above is a 1965 DB5. 
1958-63 Mercedes-Benz 300SL roadster
<![if !vml]>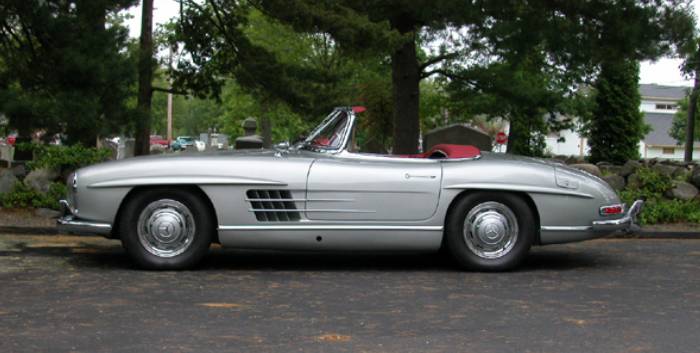 <![endif]>
I think this one speaks for itself.
1963-71 Mercedes-Benz 230/250/280SL
<![if !vml]>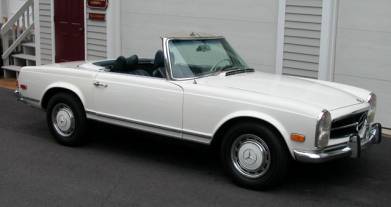 <![endif]> <![if !vml]>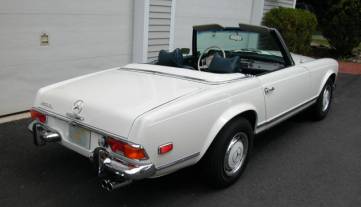 <![endif]>
While I'm not in a hurry to buy another Mercedes, this is a car I would like to have.  It's sporty, but not horribly fast.  You can get parts, but they will cost.  And the lines of the car still look good 40 (40!) years later.
1966-67 Alfa Romeo Gran Sport Quattroruote
<![if !vml]>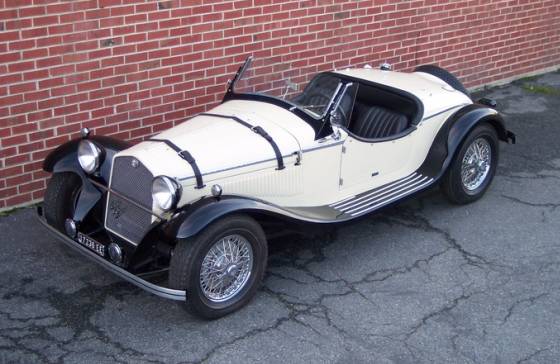 <![endif]>
Alfa built about 100 of these over a two-year period.  I occasionally see one for sale.
1966-67 Alfa Romeo GTC
<![if !vml]>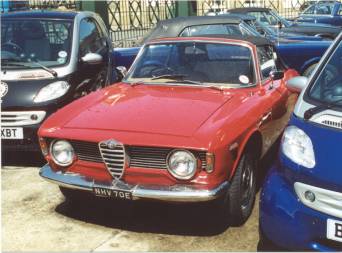 <![endif]> <![if !vml]>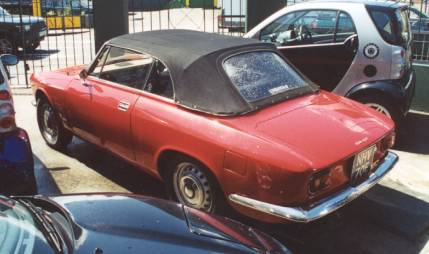 <![endif]>
Alfa built about 1,000 of these over a two-year period.  I found this car sitting in a dealer's lot in London in 2002.  It is the only one I have seen.  It apparently sold rather quickly.
1972-89 Mercedes-Benz 350/450380/560SL
<![if !vml]>

<![endif]>
I loved these when they were new. I prefer the cars without the Federal bumpers. 
1966-72 Mercedes-Benz 600
<![if !vml]>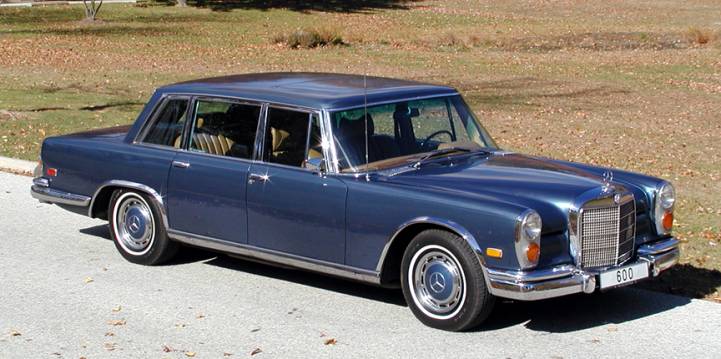 <![endif]>
These are incredible cars.  And they are horrendously complex, with lots of hydraulics (windows, seats, doors, and the trunk lid), and an air suspension system.  The 600 was equipped with a 6.3 litre engine that will push the car to something in excess of 100 MPH.  This car pictured above is the short wheel base model.  The 600 was also offered as a Pullman limousine, seen below.  I like these cars, but I don't believe that I would want to maintain one... 
<![if !vml]>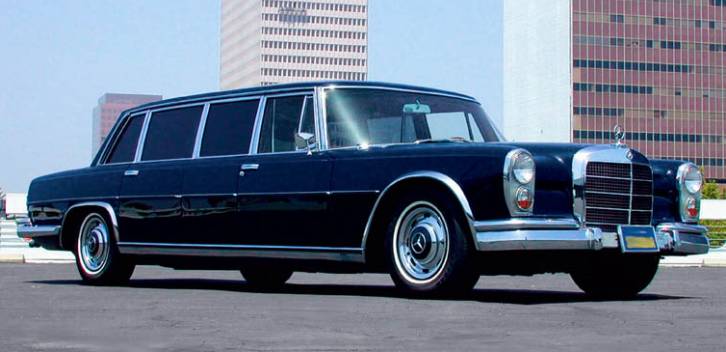 <![endif]>
1907-26 Rolls-Royce Silver Ghost
<![if !vml]>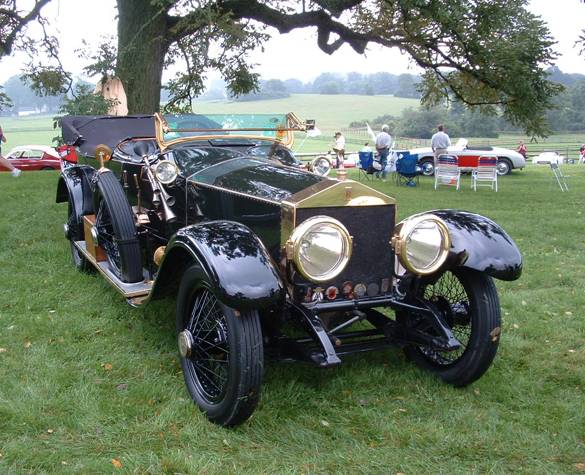 <![endif]>
Sir Henry Royce's masterpiece.  This one was built in 1914.
1920s-30s Rolls-Royce Phantom I/II/III
In my opinion, these are the some of the most beautiful cars Rolls-Royce ever built.  And most of them can keep up with modern traffic.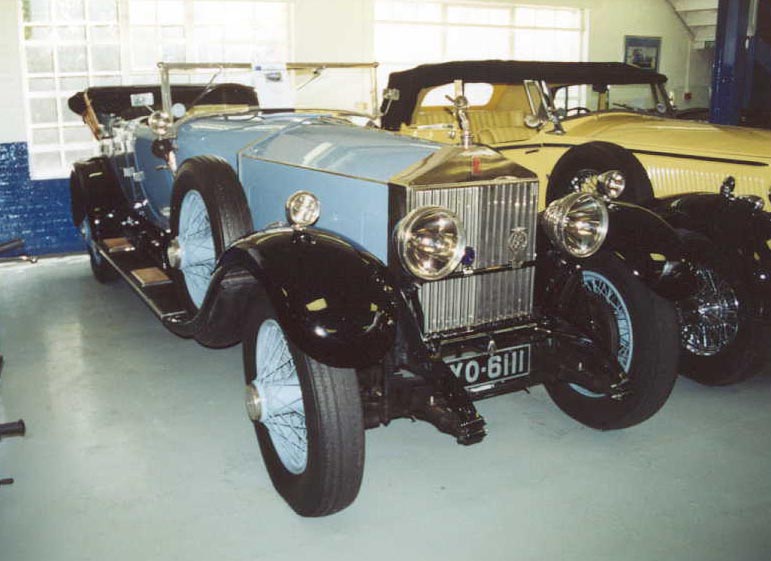 I like the Phantom III as well, but I have heard that the V-12 engine in these cars is horrifyingly expensive to rebuild.
1930s Mercedes-Benz 500/540K
I have heard that these cars drive like trucks.  So what.  With lines like this, it could drive like a boulder, and there would still be people lining up to buy.  These cars normally come with high six- or seven-figure price tags.  This is a 540K Spezial Roadster that I found in the Mercedes-Benz Museum in Stuttgart.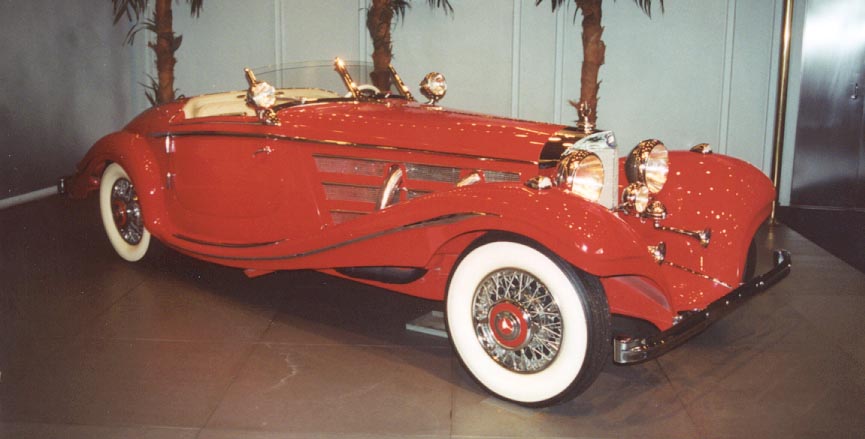 1920s Bentley 3/4½/6½/8 litre
This is a "W.O. Bentley" Bentley.  I've heard these are a blast to drive.  Some are also stupefyingly expensive.  The actor Robbie Coltrane owned the car pictured below when I took the photograph.  It has since been sold.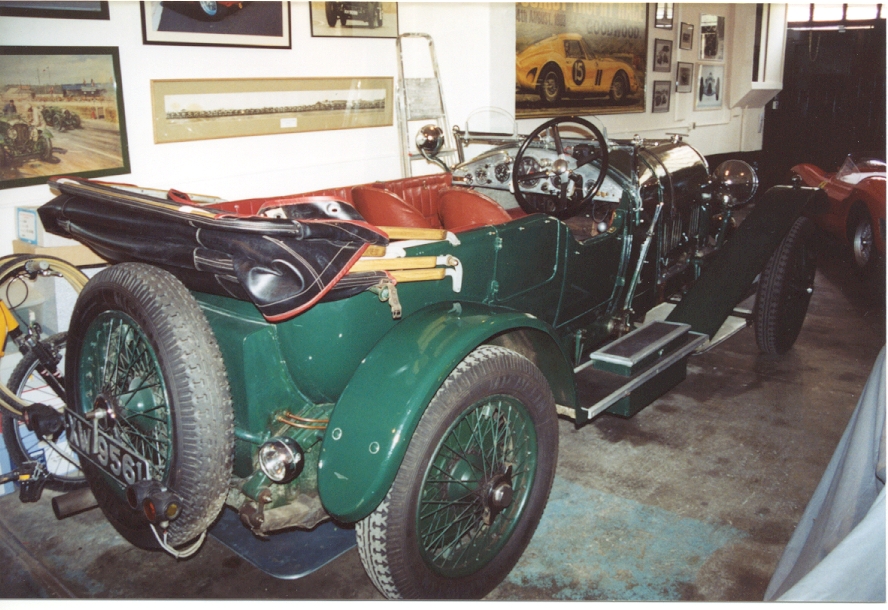 No, there is no rhyme, reason, or logic to this list.  Just wishful thinking.  Or dreaming.  Or both.
---